Credit: Carl's Jr. / YouTube
LOS ANGELES (CBSLA.com) — Where's the beef?
Social media users have not been kind to a Carl's Jr. ad featuring Los Angeles Rams running back Todd Gurley apparently eating a fake burger.
READ MORE:
Family Of Man Killed In DUI Crash Outraged Driver Spent Only One Week In Jail
In the ad for the burger chain's "California Classic," comedian Jay Mohr plays a sports agent — a semi-reprisal of his "Jerry Maguire" role — welcoming Gurley to California.
Mohr offers Gurley a Carls Jr. burger from a bag, and that's where everything goes wrong, according to some observant ad-watchers on YouTube.
At first glance, Gurley appears to take a big bite of the burger. But upon closer inspection, the burger seems to have been inserted into the video in post-production.
Photography website PetaPixel pointed out on its website Thursdsay that the burger appears to simply be a still photo. The site posted this gif:
READ MORE:
Pasadena Considers Technology To Help Law Enforcement Detect Gunshots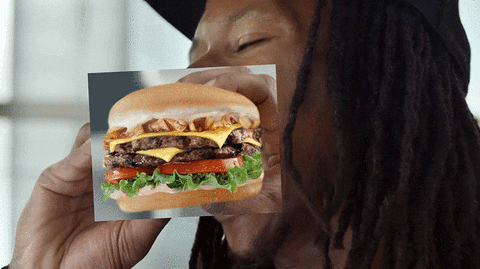 The video has been slammed on YouTube, where it has received 708 "thumbs down" votes, compared with just 92 "thumbs up" votes.
Carl's Jr. had not immediately responded to a request for comment Friday morning.
MORE NEWS:
LA County Reports 5 New COVID-19 Deaths; Hospitalizations Hold Steady